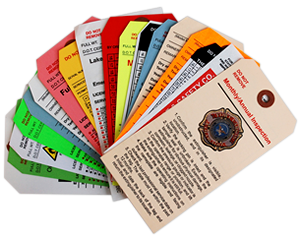 We have a crisis here:





• Over 90% of fire extinguishers are not being inspected monthly.

• Over 25% of extinguishers that were inspected annually are partially or fully discharged.

• Over 75% of fire extinguishers are not in their proper location.

This site is dedicated to the inspection, tracking, and rapid location of fire extinguishers in an emergency.



Browse through our extensive library of fire extinguisher inspection tags to find just the right design and material. From easy-to-follow fire extinguisher checklist tags to the best selling hydrostatic test, monthly and yearly fire extinguisher tags, our library of designs is extensive.



Or, design your own tag. Just add you own fire extinguisher service company's name and address and our factory will make a personalized tag just for you. Make sure that your name is front and center.